Hard Rock Hotel Bali


Swimming Pools
Swimming Pool – Lounge lizards love The Pool, the largest free-form swimming pool in Bali. Featuring a unique Sand Island, it is a sunbathing paradise which also serves as a stage for outdoor performances and volleyball matches.
There are 22 poolside cabanas available to provide you a cool, private retreat from the sun. The cabanas also allow you to order food and refreshments served from Splash Bistro. Reservation is required for Cabana service. 
Pool amenities available at Pool Concierge Counter:
Single Tube : IDR 100K net/day (Available from 9 am – 5 pm)
Double tube : IDR 150K net/day (Available from 9 am – 5 pm)
Giant Ball :  IDR 100K net/per pax (Available from 2.30 -4 pm )
Chill Out Pool – Enjoy the tranquility and luxury feeling of having a swimming pool right outside your ground floor balcony. The "chill out" pool is accessible from the Deluxe Premium Rooms*, a perfect option to hideaway from the hustle and bustle of the crowd.
*There will be additional charge when requesting Deluxe Premium Room with pool access in the Ground Floor, and subject to availability.
Big fun for little ones! Water slide and more for tots to go ecstatic! Relax, mum! This pool is designed child-safe and supervised at all times.
Main Pool operating hours are from 8 am – 9 pm
Chill Out Pool operating hours are from 8 am – 7.30 pm
Take a Virtual Tour of the Swimming Pool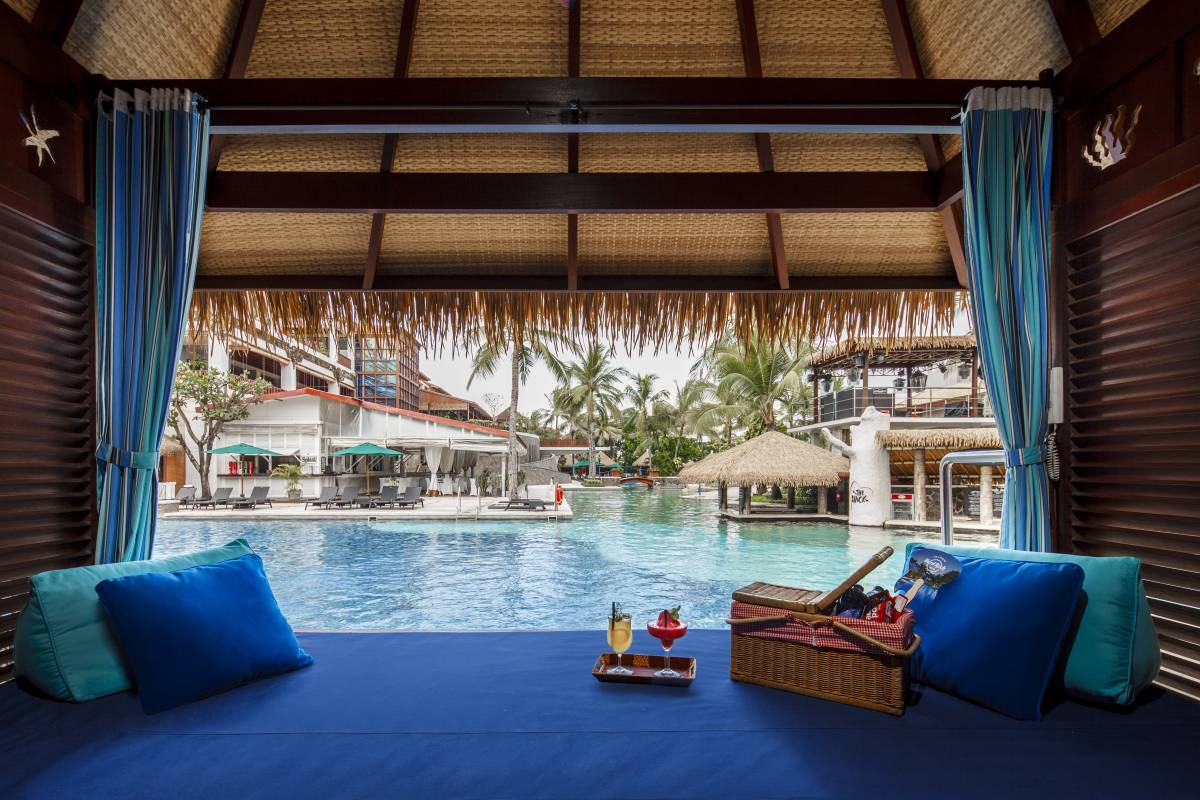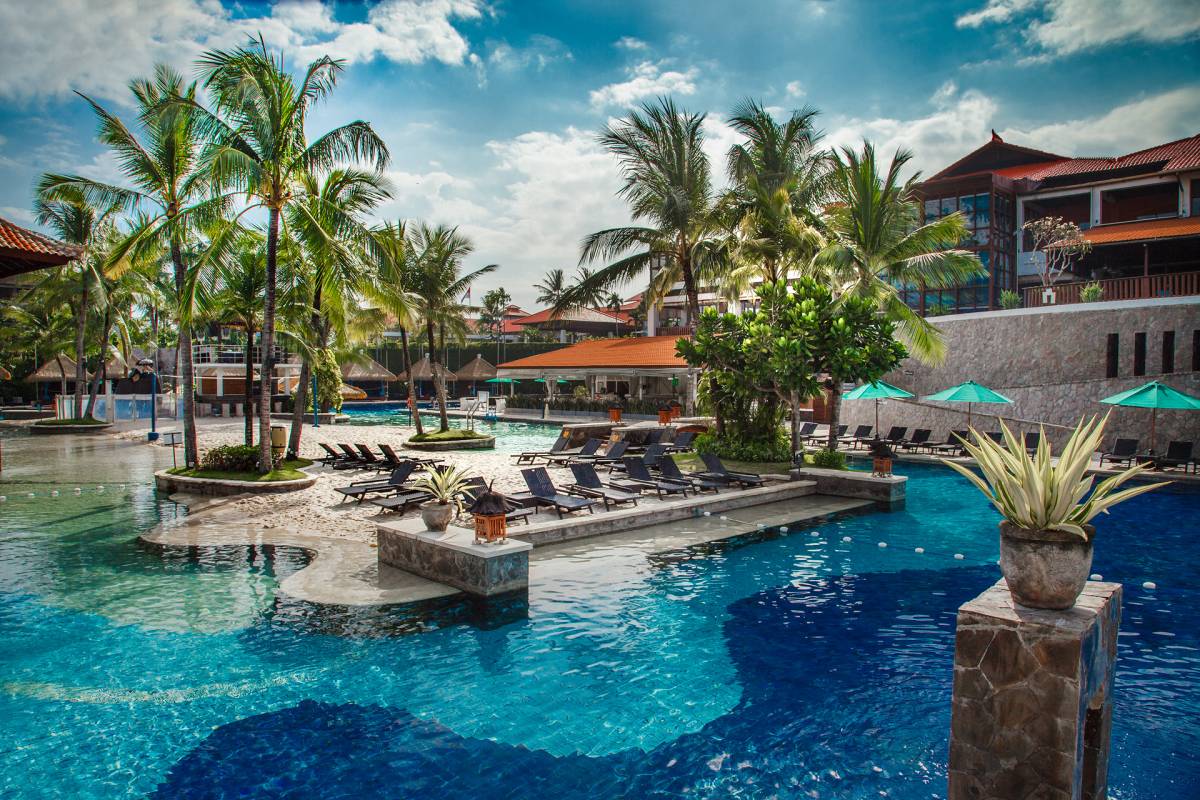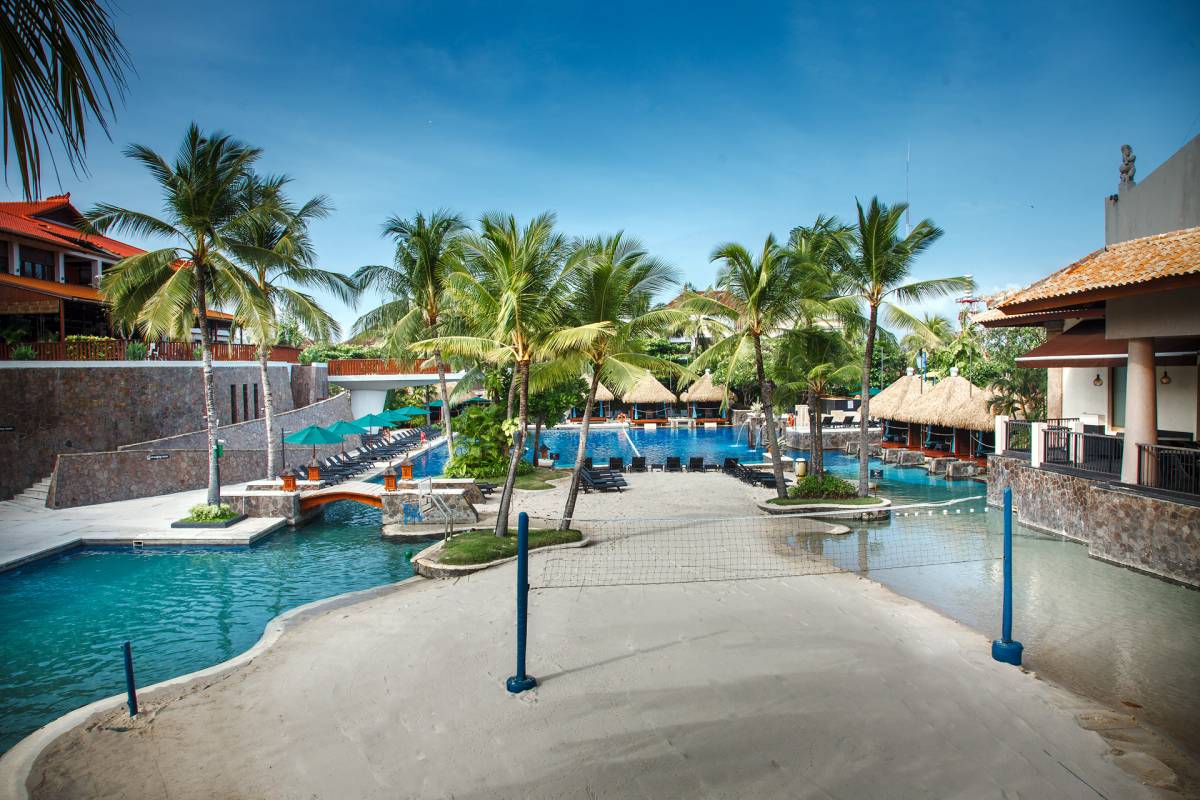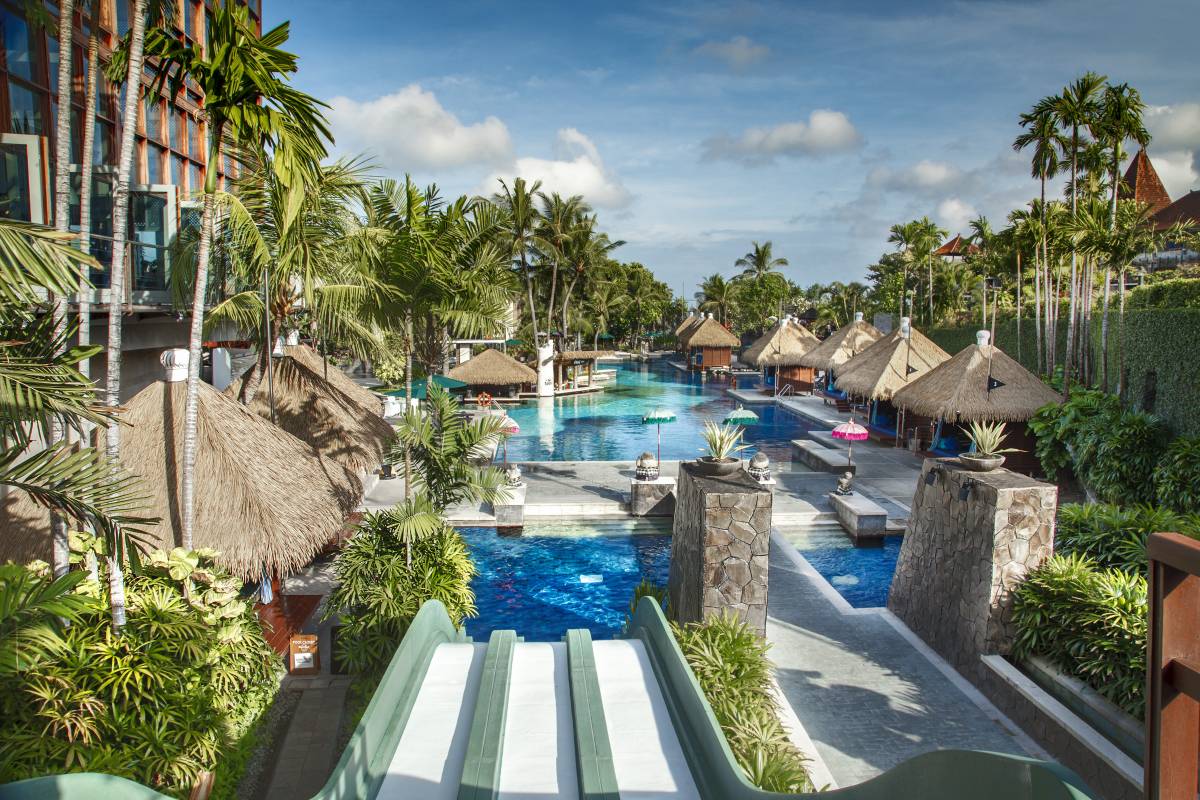 Go Back to Amenities